I know theres been a Major lack of updates or me doing anything on this site for a bit- but I dont want you guys to think I've been lazy- because I have been working- Just not on anything you can see yet-

For example- I made an evil mushroom trinket box for my cousin-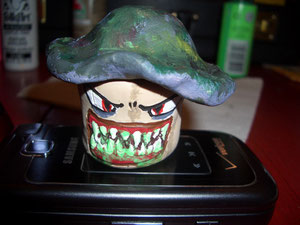 isnt it awesome? yea I think it is. lol. No one ever suspects the evil mushrooms...

I also finished the painting on crystals wall- we just dont have a pic of it.

And I've been working on making displays and stuff to put my charms and whatnot in a store called Aleug-
So I've been major busy with that. And I still have alot more to do.

I also have been working on a catalouge for the website too! Heres a taste of it.


Im also still working on more jewelry and more charms and things. so dont count me out of the race just yet!

Till next time!